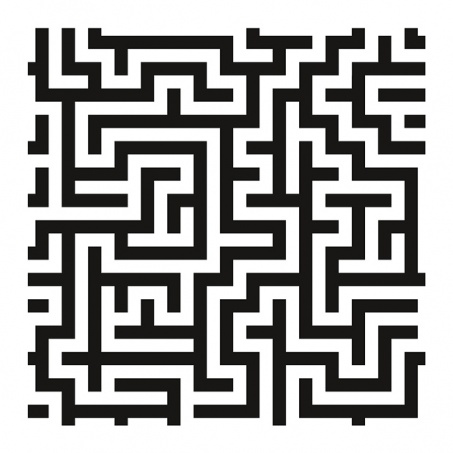 Album: Mazes
Label: Sacred Bones
Rating: 4.5/5
There comes a time when an album's expressive creativity transcends simplistic critical analysis. Moon Duo's Mazes is that album. A hauntingly unnerving rhythmic exploration of space and structure, Mazes' eight tracks are sonic escapism at its finest.
Fusing 60's psychedelic with minimalist rock n' roll swagger, the album is driven by an unforgettable sense of experimentation. Seemingly focused on repetitive two chord guitar riffs, freakish keyboards, and low key drum patterns, Moon Duo (Sanae Yamada and Wooden Shjips' Ripley Johnson) unabashedly explore an array of sonic boundaries throughout the Krautrock influenced Mazes.
"Seer" is acid-infused garage rock with hints of Black Rebel Motorcycle Club soaring overhead, while "When You Cut" is a heady mix of hypnotic psychedelia wrapped up in a maze of 'space-y' guitar solos.
Highlighted by limited, but tormented and echoing, vocalization, Mazes unfolds strategically, ultimately revealing layers upon layers of musical intuitiveness and scope that eventually culminates with the eight-minute hallucinatory finale "Goners".
Bursting with chemically enhanced flavor, it's nearly impossible to define this album with simply one listen. Broad and courageous, the album revels in grungy/moody atmospheric auras that systematically devour the listener with ambitious delight.