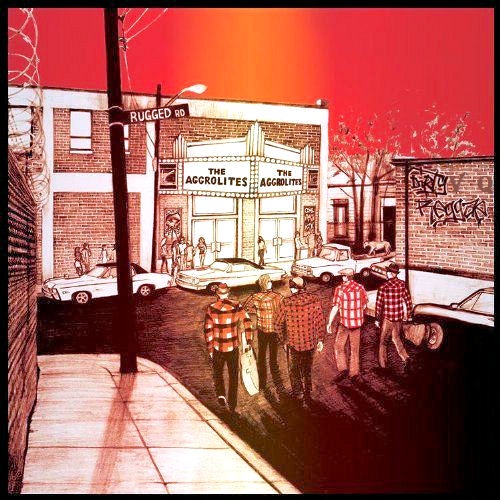 Album: Rugged Road
Label: Stomp Records
Rating: 3.5/5
With their fifth studio album, The Aggrolites have created a medley of blissful tranquility. Though it is hardly a mind blowing experience, Rugged Road is punctuated by absorbing Caribbean and Calypso rhythmic tones that hypnotically transport the listener to another time and place.
Known for their heavy reliance on ska and reggae sounds, The Aggrolites (from Los Angeles) have previously stated that their goal is to increase awareness of Reggae music to show (Americans especially) that there's a whole lot more to Jamaican music than Bob Marley, ganja, and growing dreadlocks.
The one aspect that instantly strikes the listener is the lack of vocalisation found on the album. In fact, there are very few songs that actually incorporate any lyrics at all. Instead, the album is filled with up-tempo, soothing instrumentation that is clearly inspired by 1960s Jamaican Ska.
One of the few songs that actually does include lyricism is "The Aggro Band Plays On" (the standout track on the album). After being swayed away by the soothing sounds on "Enemy Dub", "Dreamin on Erie" and "Eye of Obarbas, the album energetically awakens with this 'funkified' journey into the soul of Reggae. Wisely placed midway through the LP, the track perfectly bridges what has come before it and what has yet to come.
With this being said, it's fair to say that Rugged Road plays it safe. There isn't really anything that is too daring on the album, and at times, there are concerns that the album will sink into sonic redundancy. But it's a relatively short album, and this saves it from itself. By knowing when to quit, the listener is left wanting more rather than dreaming of when it will end.